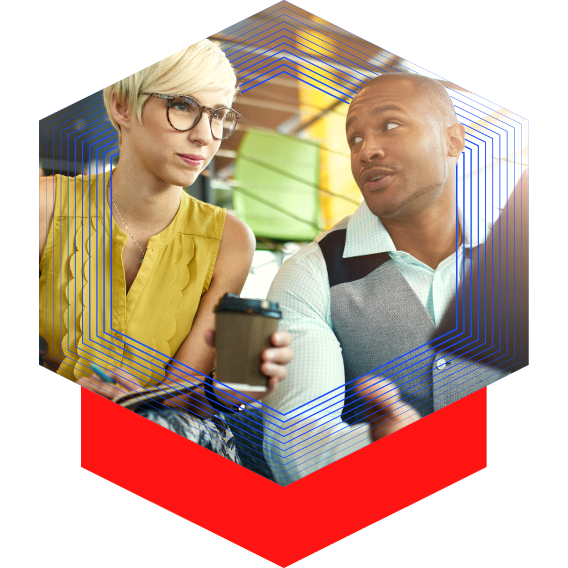 We help medium to large enterprises plan and manage their digital journey.
However, to extract the greatest value from the raw material that sits beneath the surface, you must be able to mine, refine and distribute it effectively. It's a transformational journey to richer insights, greater capability and heightened organisational performance, all fuelled by big data analytics, cloud, mobility and social business.
Get in touch
Extracting value from data
Offering a range of services to transform the way you use and control data, Logicalis provides continual support and advice through each step of your journey.
Understand true data value
Help you to understand the potential of data-driven marketing.
Diagnose and resolve issues
Diagnostic and resolutions to uncover and resolve challenging situations.
Truly customised support
Bespoke one-to-one support to handle systemic problems with continuous updates on logged issues.
Improve customer experience
Add value to online and offline customer interactions, improve customer engagement and increase customer loyalty by personalising the entire customer experience.
Using data to innovate
Global law firm uses data to innovate and provide higher quality customer service.
Read more
Unlock your business potential
Logicalis Advisory Services is an overarching intelligence practice with a data consultancy focus. We help you to understand the potential of data that you generate and hold, how to get the most value from it and then plan a secure pathway to sustainable digital growth.
Together we will release the true and full value of your data.
Unlock data value
Unlocking the value of data, it turns it into meaningful information and actionable insights to make more informed decisions.
Faster decisions
Analyse information instantly, enabling you to make decisions based on deeper and richer insights.
Cost reduction
Big data technologies provide significant cost reductions in the way large amounts of data are stored.
Uncover possibilities
Gain the ability to quantify customer needs and measure satisfaction through analytics enabling you to create better products and services.
Navigate an ever-evolving market and turn uncertainty into success. 
Get in contact with us today.