How Logicalis supports CSR and ESG
Logicalis recognises the importance of contributing to corporate social responsibility (CSR) commitments and environmental, social, and governance (ESG) concerns. As part of its responsible business agenda, Logicalis is dedicated to conducting business in a responsible and sustainable way. This includes working to improve its environmental performance to contribute to a cleaner, healthier planet.
In addition, Logicalis participates in many CSR initiatives, including its Creating Architects of Change Through Education community education programs, such as Anglicare and Wesley.
Image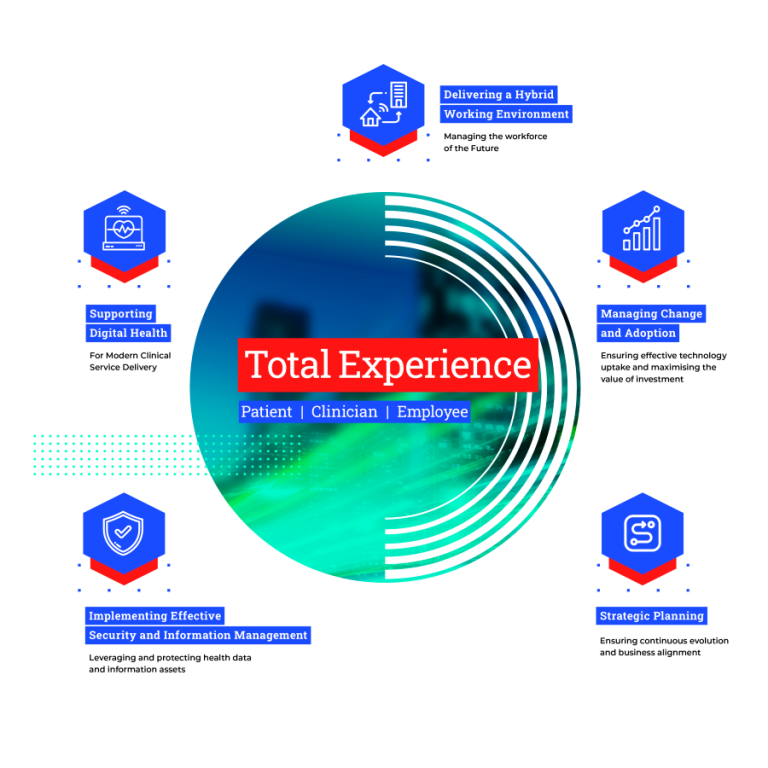 Australian healthcare landscape
While many healthcare organisations have already taken significant steps towards digitally transforming their operations, especially in terms of back-office support, it's anticipated that there will be even greater acceleration in the industry over the next five years to create and manage a more flexible frontline workforce.

For over 25 years, we've worked with many of Australia's leading healthcare organisations to deliver exceptional projects across hybrid work, security, cloud, data management and IoT. We are experts at helping organisations address many key priorities such as operational efficiency, innovation, risk and compliance, data governance, and sustainability.
Let us help you today
Meet your dedicated healthcare team
Sam Psathas
Head of Health
Jared Furlong
Customer Success Manager
Karla Allan
Bid Coordinator
Maria Gerdes
Inside Sales Representative
Tugrul Usta
Inside Sales Representative
Matt Saunders
Senior Consulting Architect
Jamie Woodruff
Senior Consulting Architect
Kate Raulings
Managing Consultant Security & Governance
We've helped healthcare organisations across the globe deliver better patient experiences and outcomes, less worker burnout, and increased efficiencies across the board. The experience of our specialist healthcare team has led to Logicalis being regarded as a premier integrator for health services around Australia.
We are invested in helping to create and maintain local jobs and committed to delivering onshore support, augmented by a globally connected network of specialist hubs, sector-leading experts, and strategic partnerships with leading technology vendors.
Image
Don't just take our word for it.
Quote from Mike Diamond
StarHealth's partnership with Logicalis Australia has quite fundamentally transformed our ability to deliver services to our clients. In implementing our cloud-first strategy, incorporating technologies such as managed SD-WAN, Microsoft Azure, AOVPN and mobile end-user computing, our technology is no longer a restraint. Instead, it is now seen as an enabler in providing fast, adaptable solutions that meet the changing needs of our clients (the people who need us the most).
Quote from Cameron McBride
With their strong healthcare expertise, Logicalis Australia understand what is required to run a 24-hour emergency service, which is important when undertaking such a large project. Throughout, the team was accommodating, and never took a rigid view when a challenge was presented. One of the most exciting results of the Active Directory re-build is that it has enabled us to further modernise the business, particularly around the digital workplace. Most importantly, it has significantly improved our security posture, and our identity system for onboarding and offboarding staff can now be practically instantaneous. It is an infinitely better end-user experience.
Quote from Dean Mills
Anglicare Victoria has sought a trusted partner that has helped us grow, mature, scale and broaden the technology portfolio to enable our organisation to deliver the great work that we do. Logicalis has worked with us to implement a number of key platforms across the modern workspace that have further enabled effective mobility and collaboration. These, in turn, assist in the provision of service to our clients.
Quote from Danielle Murray
With their consultative led approach, Logicalis Australia was ready to provide us with a robust strategy and the consulting support we needed, to pivot to a flexible and remote working model. Being able to execute this for an organisation like Peter Mac has been a game changer for us. Reducing unnecessary foot traffic has created an even safer environment for our patients. Our staff are enjoying a greater work/life balance with the proper tools to work remotely and flexibly. The flow-on effect on retention, burn-out reduction and attracting top talent will be enjoyed for years to come.
Anglicare Victoria create a roadmap for the future with Logicalis advisory | Logicalis
Peninsula Health Scale Up Remote Operations, from On-Prem to Azure in 2 Weeks | Logicalis
Logicalis helps Australian hospitals and healthcare organisations drive change in how health services are delivered and consumed. For more information on how Logicalis can help your healthcare organisation in its digital transformation journey, contact the team today.

Global presence, local execution
With a physical presence in 27 countries and experience working with global customers, we're the #1 MSP in the mid-market sector, serving 10,000 customers worldwide.

End-to-end capabilities
We have unique consulting capabilities as well as managed services for implementing and operating cloud solutions and managing the customer lifecycle.

Value-driven engagements
Occupying a space between GSIs, local specialist and service providers, means our repeatable model is focused on simplicity, speed and agility to help clients achieve value faster, with less risk.

Industry specialists
Our network of 6,500 employees has strong expertise in architecting change in financial services, banking, healthcare, government, manufacturing and more.
Navigate an ever-evolving market and turn uncertainty into success. 
Get in contact with us today.