Digitisation has made it necessary for any business seeking to thrive and survive in today's competitive and disruptive markets to have a realistic plan, a carefully plotted route, and an experienced guide. Used to develop a practical and actionable cloud strategy, advisory services help you to achieve your business goals with the key driver being digitisation.
Benefit from extensive expertise
Totally bespoke approach
Our expert advisors work with you to create a completely bespoke solution tailored to your business goals and needs.
Digital service assessment
Logicalis work with you to evaluate private, public and hybrid cloud options across multiple opportunities for your infrastructure, application, security and operations.
Strategy alignment and roadmap
Collaborating to create a solid foundation for your cloud strategy. We make sure you achieve the full benefits of cloud adoption and virtualisation.
Business operating model
Working alongside your team to assess your current operating model, we use your defined business objectives to recommend the key areas of focus and enhancements needed to implement your target operating model.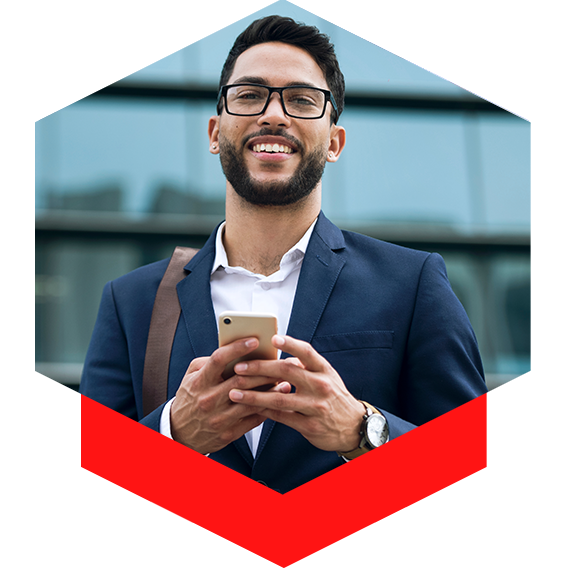 Let our bespoke Cloud Advisory Services be your proven guide.
Logicalis will help you identify the best possible private, public, and hybrid cloud combination for your business.

Using our skills, experience and expertise, Logicalis provides Advisory Services that address both DNA and Security.

Our DNA Advisory Service works in partnership with you to create a strategic plan that spans technology, people and processes.

The Security Advisory Service focuses on aligning risk, compliance, security and threat management with your business goals.
Get in touch with our Advisory team now
Guidance to achieve your business goals
With Advisory Services your business can benefit from:
Address any risks and compliance
Significantly reduce the risk of cloud initiatives by identifying and addressing risk early.
Unlock desired outcomes
Identify technology that can help to meet your business objectives to boost your competitive advantage.
Improve business agility
With clear business and technology alignment realise improved business agility to respond to an evolving marketplace.
Strong strategic roadmap
Have complete confidence in your strategic roadmap to thrive and survive in today's competitive and disruptive market.
Evolving the customer experience
Due to the global pandemic, StarHealth urgently needed a solution to allow care workers to continue their work. Logicalis' Consulting and Advisory team worked with StarHealth to identify options to deliver video and or voice service capability for care workers immediately with a solution up and running within a week.
Read more
Navigate an ever-evolving market and turn uncertainty into success. 
Get in contact with us today.